The law governing campaign finance is crystal clear.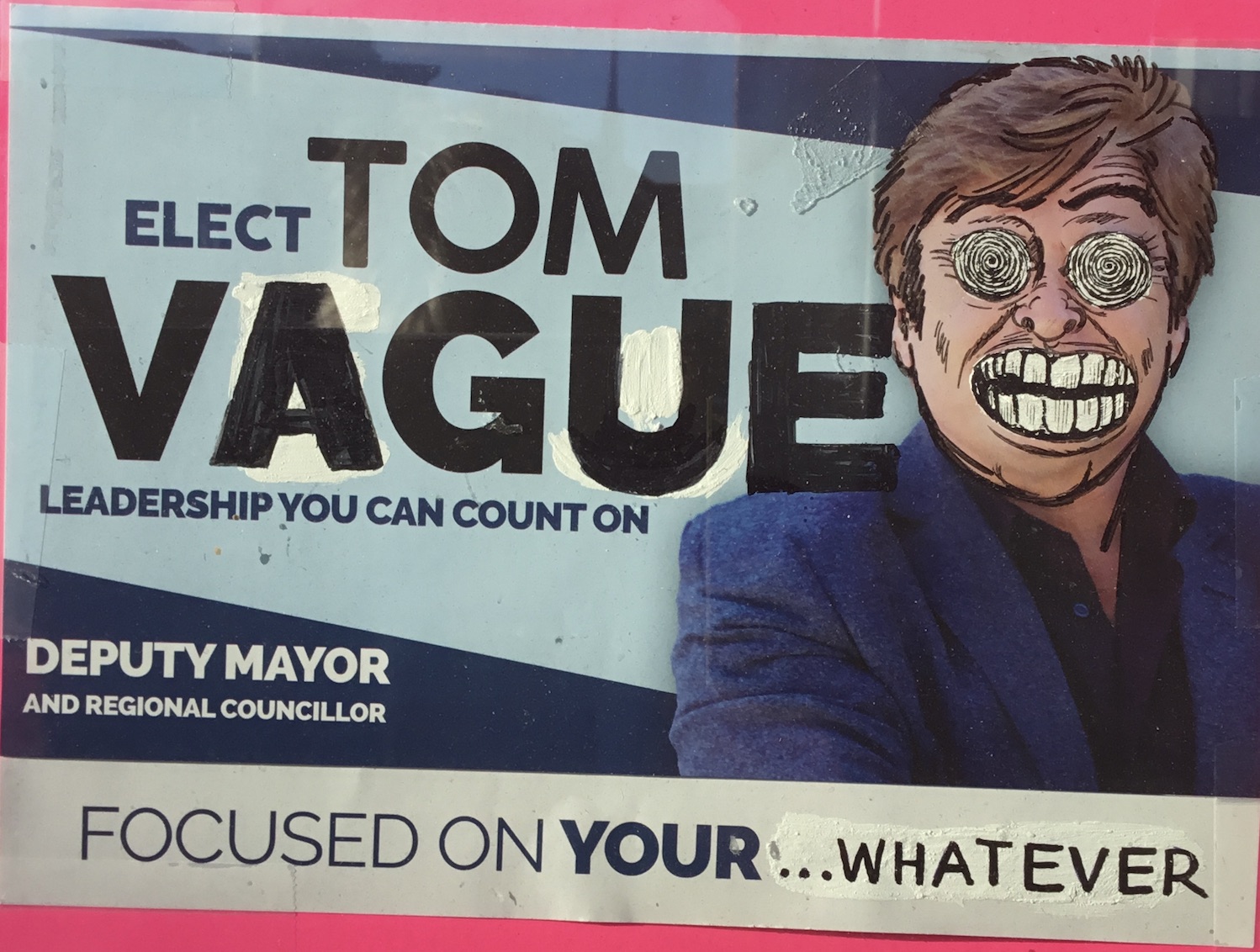 It bans corporations and trade unions from making donations to candidates running in a municipal election.
But there is a glaring loophole that is crying out to be closed.
The law - and its clear intent - can be very easily circumvented.
Corporate titans in the development industry can simply donate as individuals, not on behalf of their businesses.
In the 2018 election, Vegh took $4,800 from four employees of the ubiquitous Groundswell Urban Planners whose signs dot Newmarket wherever a new development is being proposed.
$4,800 is not far short of my target spend of $5,000 for the entire campaign.
Groundswell as a business cannot donate.
What is the solution?
The Financial Statements, which must by law detail all donations, are submitted by candidates to the Town after the election.
The straightforward solution is to require candidates to publish a provisional list of donors, say, 10 days or one week before Election Day.
This would allow the press and media - and other candidates - to check whether any donor has a background in the development industry.
It's not perfect but it's better than what we have now. (And there is an obvious problem with advance polls. But we take this one step at a time.)
Chamber of Commerce "Meet and Greet"
I am hoping for a one-on-one debate with Tom Vegh but in its absence we have the Newmarket Chamber of Commerce "meet and greet" from 6pm-8pm on 27 September at the Community Centre at 200 Doug Duncan Drive. (Halls 1 and 2)
It is a drop-in format.
The Chamber has warned candidates there must be no speeches and no debate (it is an election after all) but we are allowed to display our literature on the tables we are allocated.
Vegh's 2018 Financial Statement
I intend to pile mine high with copies of Tom Vegh's Financial Statement for the 2018 election with all the developer names highlighted in unmissable day-glow yellow.
I shall invite curious members of the public to take one and, if they wish, wander over to Vegh's table, with his Financial Statement in hand, to ask the great man whatever is on their mind.
For me, I still want to know if developers are bankrolling his election this year.
But he won't tell me.
Maybe the voters will have more luck prising the answer out of him.
This email address is being protected from spambots. You need JavaScript enabled to view it.
Note: Cartoon drawn for the 2018 election campaign by Steven Gilbert of Main Street's Fourth Dimension Comic Store.