The respected polling aggregator 338Canada.com puts the Progressive Conservatives as the overwhelming favourites in Thursday's Provincial election.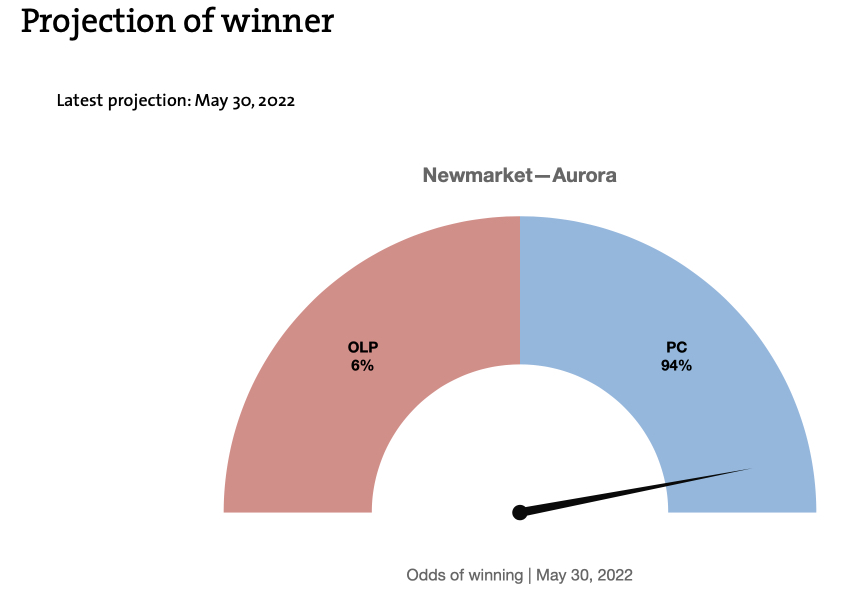 Nevertheless, the voters have the power to confound the pollsters if they so wish. In the last Federal election in Newmarket-Aurora the projections bounced all over the place, first pointing to a Conservative win before settling on the old banker, the safe bet.
There are no polls in the riding. But extrapolations from GTA wide and Provincial polls have a pretty good record in predicting the percentage vote for each Party. Forecasting the number of seats going to each Party is more problematic. No pollster predicted that the 2018 Provincial election would leave the Liberals with a rump of seven seats in the Legislature.
Back "progressive parties"
The Toronto Star's editorial on 27 May 2022 urges readers to back progressive parties to avoid a second Ford majority.
The Editorial Board advises:
"The best option is to get behind the Liberals in ridings where they are the main alternative to the PCs. In ridings where the election is a two-way contest between the PCs and the New Democrats, support the NDP."
Easier said than done.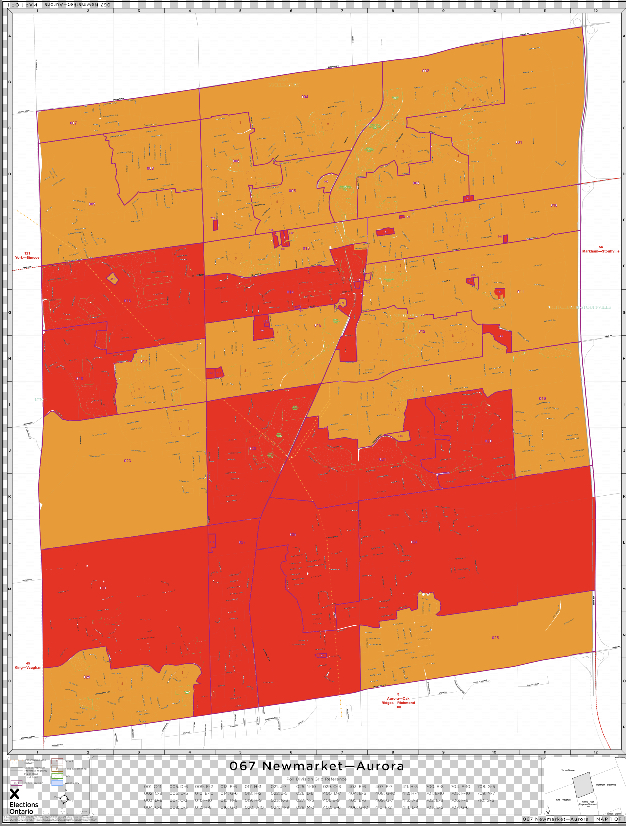 So who should voters back in Newmarket-Aurora to keep the silent and elusive office manager out?
The map on the right shows the NDP and Liberal votes in the 2018 Provincial election in Newmarket Aurora after the winning PC vote has been stripped out. The orange areas show those parts of the riding where the NDP polled better than the Liberals. And the red areas show where the Liberal vote was higher than the NDP. In that election the Newmarket-Aurora NDP came second to the PCs who won convincingly.
The Federal election last September gave the Liberals a clear edge but that was with a candidate with huge name recognition and a bland, inoffensive manner.
Getting it done!
Like Dawn Gallagher Murphy, our Liberal MP Tony Van Bynen is, by nature, taciturn and wary of expressing an opinion until it has been fully road tested and certified safe to use.
They both want to get it done. That's the slogan that ticks all the boxes.
On 22 March 2022 he explained what the the pact between the Federal Liberals and the Federal NDP would mean to his constituents and to Canadians more generally:
"The Liberal Party has reached an agreement with the NDP to deliver results for Canadians now. This is about getting big things done for Canadians..."
So they are all going to get it done.
That's nice.
This email address is being protected from spambots. You need JavaScript enabled to view it.
Ford and the photoshopped Gallagher Murphy getting it done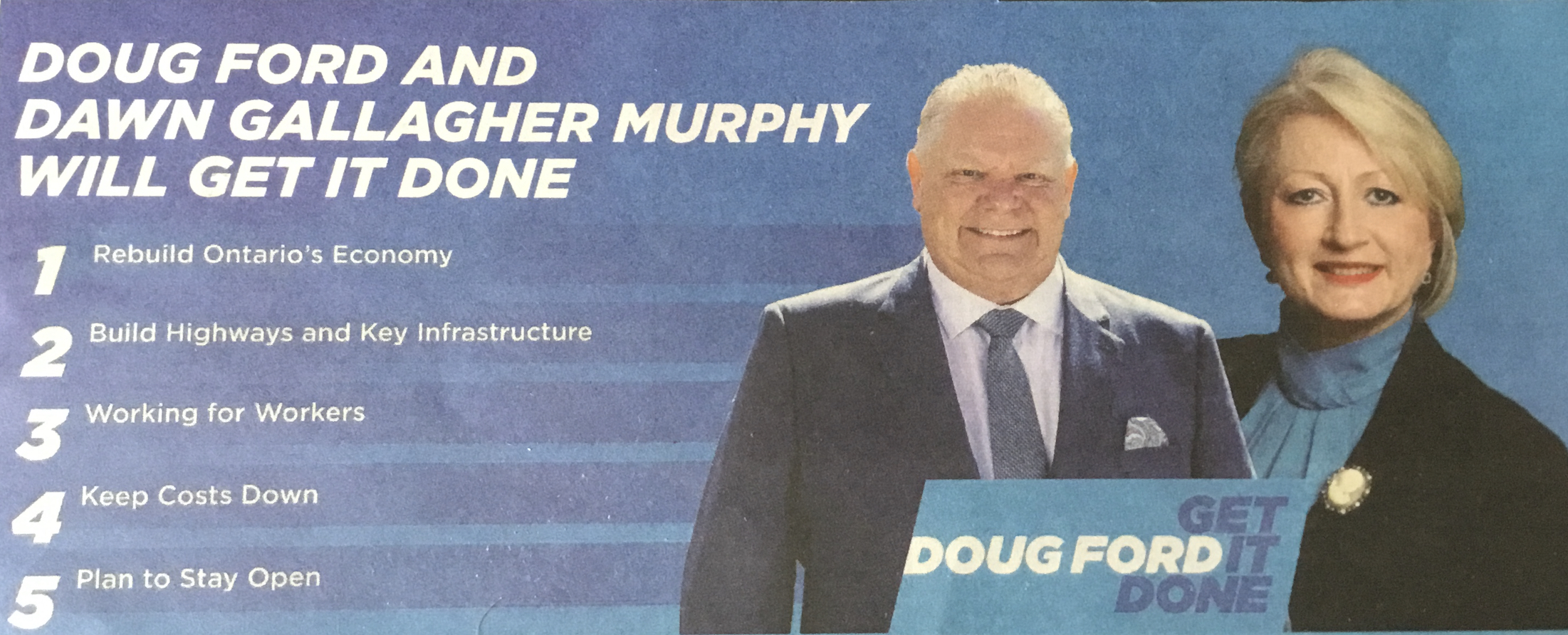 And the vote projection on 30 May 2022: