It is one of the great under-reported scandals of our time – the strike by developers who have planning approval to build desperately needed houses and apartments but choose not to.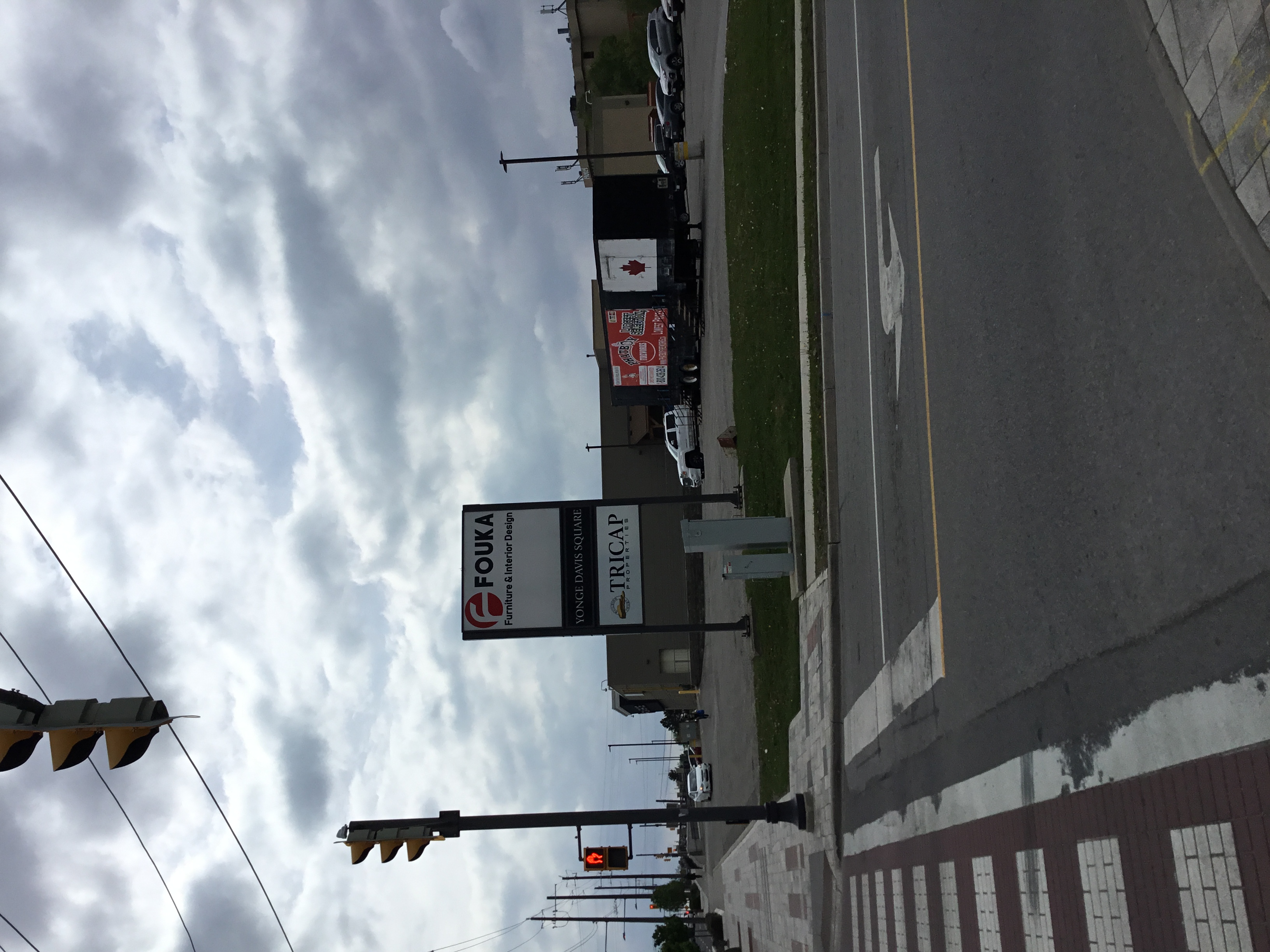 Instead they sit on their hands waiting for the value of their land to appreciate.
It is happening all over Ontario.
And here in Newmarket. The owner of the land behind the LCBO at 39 Davis Drive was given planning approval in 2009 for a 20 storey condo with 280 units and nothing has happened. (Photo right)
29 years and still waiting
A more grotesque example lies just around the corner at 22 George Street – owned by the same developer, Peter Czapka's TRICAP. (Photo below right)
Here planning approval was given for a 12 storey 115 unit condo in 1993 and the land is still vacant. It is used to store construction materials.
For years I have been making the case for sunset clauses on planning approvals. If shovels aren't in the ground within, say, three or five years than planning approval is revoked.
The developer goes back to square one.
Use it or lose it
The Liberal platform for the election on 2 June tells us:
"There are an estimated 250,000 new homes approved for construction that have not yet been built. We can't let land ready for new homes sit empty."
They promise to introduce a "use it or lose it" tax on developers sitting on land ready for development.
The NDP, too, knows there's an issue to address. But what about the Progressive Conservatives?
Wrong solution
At the tail end of his first term, Doug Ford set up a Housing Affordability Task Force which reported in February 2022. It acknowledges there is a problem (of developers on strike) but comes up with the wrong solution. It recommends that "infrastructure allocations" (for sewage and wastewater) should be withdrawn if construction hasn't started within three years.
Newmarket already does this. And it hasn't made a blind bit of difference.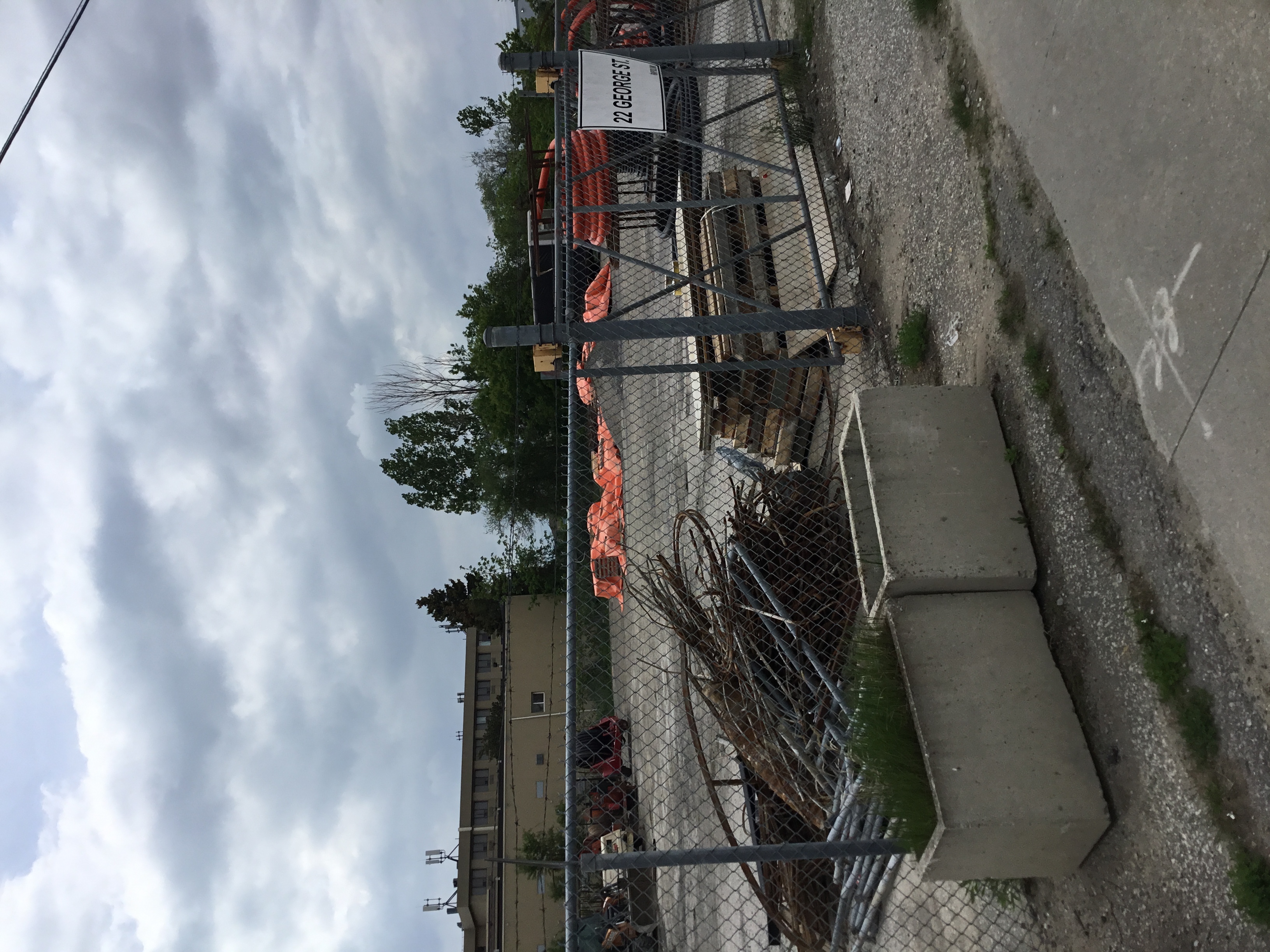 Every year the Town asks developers with planning approvals under their belt if they plan to start work in the next twelve months. If they say no their so-called servicing allocation is withdrawn and made available to another project which is ready to roll.
Recommendation dropped
Some of the Housing Task Force recommendations made it into Bill 109 that was rushed through from start to finish in two weeks – even before the public consultation period had ended.
But recommendation 43 on the withdrawal of the infrastructure allocations from developers on strike (see below) didn't even make it into the Bill. Clearly, Ford doesn't want to upset developers like TRICAP who land bank - and who give money to the PCs.
TRICAP supports the Progressive Conservatives
TRICAP makes political contributions but only to the Progressive Conservatives. The Elections Ontario website shows a splurge in 2016, after which the private company takes a breather. And then in February this year, Jennifer Czapka, TRICAP's Vice President, donates a modest $1,000 to the PCs. Just to show willing.
Doug Ford's Progressive Conservatives take money from developers who won't build the houses that Newmarket-Aurora needs.
No point asking Dawn Gallagher Murphy if she has a view on this.
We'd have more chance of getting an answer from the maple tree in my garden.
This email address is being protected from spambots. You need JavaScript enabled to view it.