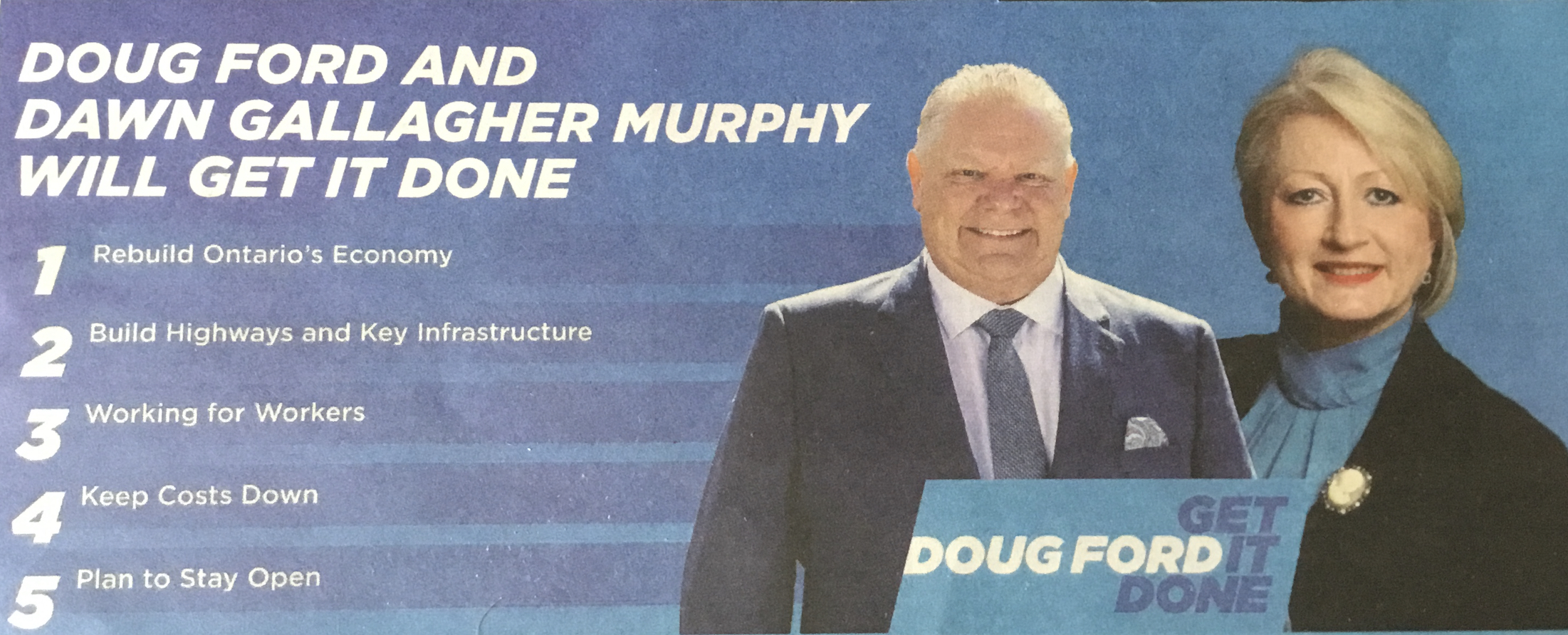 Above: From this week's Era Newspaper.
Deficits and Debt
For as long as anyone can remember former Newmarket-Aurora MPP, Christine Elliott, has made a very big deal about Provincial deficits and debt. They've featured in countless speeches.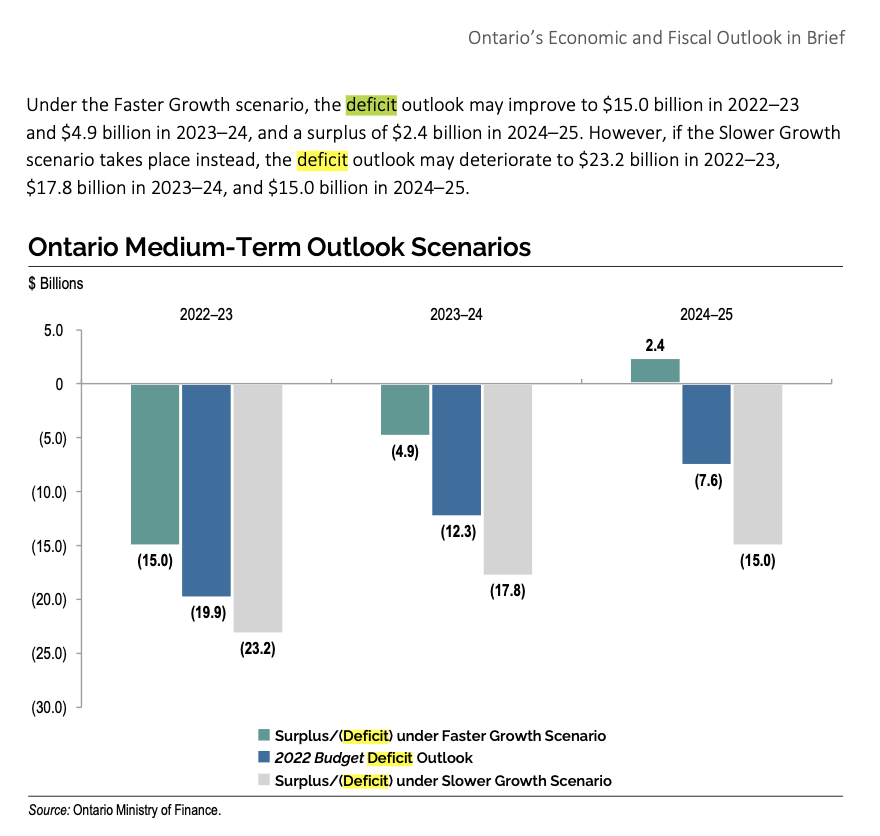 In her winter newsletter in 2019 (see below) she said the new Ford Government was addressing the fiscal challenges they inherited from the Liberals – notably the $15B debt (sic).
(In fact, she meant the annual deficit which is a mere fraction of the Provincial debt which has accumulated over decades. A deficit occurs when the Province spends more than it gets in revenues.)
$19.8 billion
The deficit for 2022/23 is expected to be $19.8 billion but it could be as much as $23.2 billion or a more modest $15 billion depending on what happens to the economy.
Spending on programs (eg health, education, children and social services, justice and so on) is expected to rise from $169 billion (including Covid 19 time limited funding of $19.1 billion) in 2020/21 to $188.1 billion in 2024/5.
Interest on debt is forecast to rise from $12.3 billion in 2020/21 to $14.9 billion in 2024/5.
Going for Broke
Ford has thrown all the old Conservative shibboleths overboard. He loves to be loved and he is going for broke.
Buck-a-beer now wants to spend more on everything.
Not just on Covid.
Gallagher Murphy will get it done!
Christine Elliott's office manager and PC candidate for Newmarket-Aurora, Dawn Gallagher Murphy, is straining at the leash to spend.
But how does this square with the long-held views of her former employer, friend and mentor, Christine Elliott?
Has Dawn asked Christine if deficits matter anymore?
Anathema
On 27 October 2008 Elliott told the Legislative Assembly:
"deficit financing is anathema to Conservatives"
because running a deficit
"means that we are paying more and more in interest payments"
By 2011 Elliott was complaining that the Liberals had racked up a
debt of over $17,000 each for every man, woman and child in Ontario. That's serious. It's something we need to get a hold of.
Ontario is broke
She said:
"There's no money to spend. Ontario's broke right now. We need to get this under control, and it's not likely that it's going to happen under this government."
The Ford/Elliott Government has increased the net debt for every man, woman and child in Ontario to $25,334 in 2020/21 rising to $28,334 in 2022/23.
I am left wondering if Dawn Gallagher Murphy has a view.
Probably not.
This email address is being protected from spambots. You need JavaScript enabled to view it.
Postscript: Should we believe Ford's forecasts?
Ford's Budget shows house prices rose 54% in the two years from February 2020 to February 2022. The same budget predicts house prices will rise 9.5% this year.