If we believe the pollsters it is all over bar the shouting in Newmarket-Aurora. The PCs are home and dry with odds of winning put at 83% - as projected yesterday by the polling aggregator Canada338.
A new poll from Nanos Research gives the PCs a comfortable seven-point lead at the start of the campaign.
Dawn who?
If we believe this our new MPP will be Dawn Gallagher Murphy, hand-picked by Doug Ford as a thank you to Christine Elliott for services rendered. Dawn is Elliott's Office Manager but, other than that, we know very little about her.
Of course, a lot can happen during the campaign. In the last Provincial Election in 2018 no-one - let alone the pollsters - predicted the Liberals would be reduced to a rump of 7 MPPs.
No signs of love-in
The aim must be to stop Ford winning an overall majority of seats but that may be a tall order. The love-in between the Federal Liberals and Federal NDP has not been reciprocated by their provincial cousins who continue to bad mouth each other with accusations of broken promises and so on.
All the declared candidates so far are new faces, at least to me. The NDP's Denis Heng, an epidemiologist, is a member of Aurora's Community Advisory Committee. The Liberal's Sylvain Roy is a psychologist backed by former MPP Chris Ballard. The Greens are fielding Carolina Rodriguez, a university student. And, to the right of the PCs, we have the New Blues with Iwona Czarnecka. (Photo right)
Meet and Greet
All the candidates were selected very late in the day giving voters little chance to get to know them. But we shall soon have an opportunity to see the candidates in the flesh and get the measure of them. Do they have thought-through positions on the big issues of the day? Are they persuasive? Can they think on their feet? Are they personable? Do they have a track record? How do they use social media? Can they think for themselves or are they cyphers, mindlessly echoing the Party line on all issues?
The Aurora Chamber of Commerce is hosting a candidates debate on 11 May with the Aurora Public Library holding its own "meet the candidates" event on 12 May. A Kairos event is promised and there is another virtual event organised by the Ontario English Catholic Teachers' Association on May 17. I shall post details of others as they become known to me.
There will be two leaders' debates – in North Bay on 10 May and another in the TVO studios on 16 May.
This email address is being protected from spambots. You need JavaScript enabled to view it.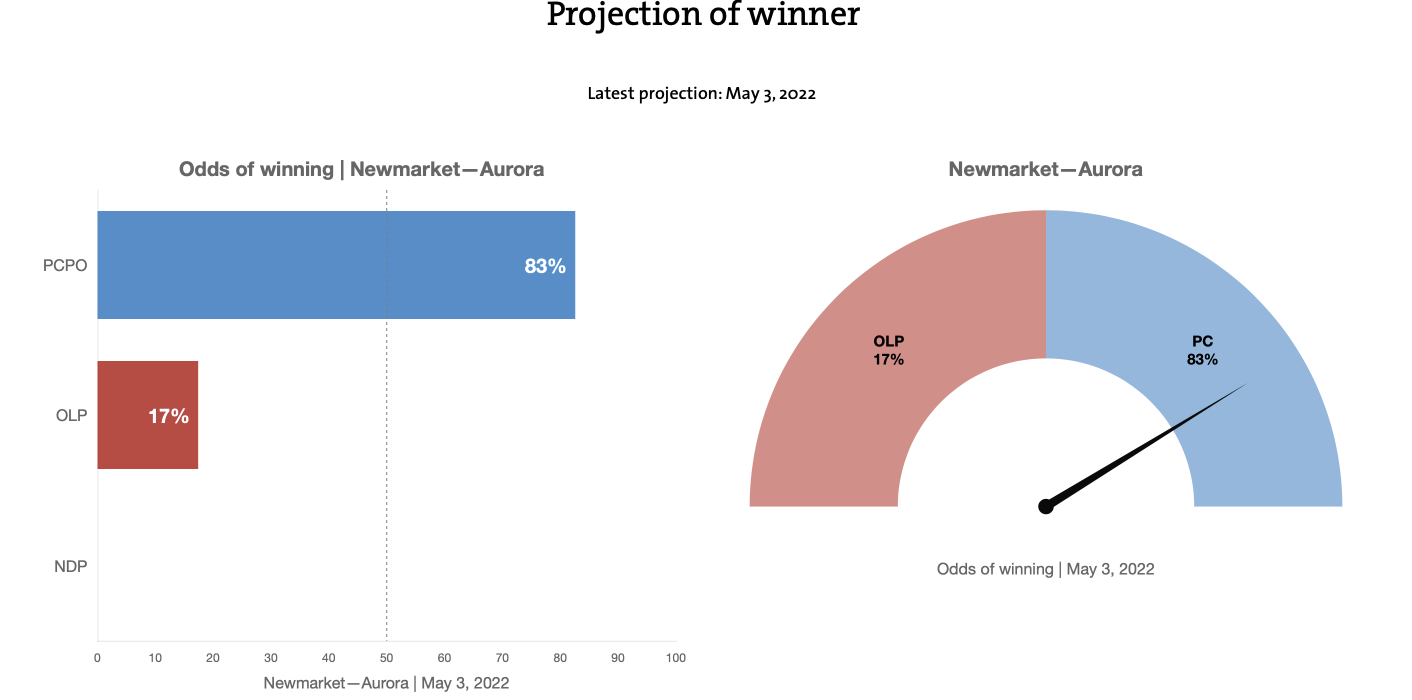 Update on 6 May 2022: Newmarket Chamber of Commerce debate from 6.30pm-9pm on 19 May 2022.