Details

Created on Friday, 03 February 2017 11:19
Written by Gordon Prentice
On Monday (6 February 2017) the public will have a chance to comment on plans by 400 Park Avenue Inc (aka the Rose Corporation) to redevelop the King George School site, a stone's throw from Newmarket's historic Main Street.*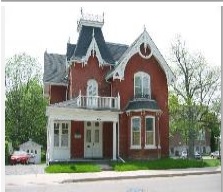 The developer - who is close to completing the big rental apartment building going up at 212 Davis Drive - proposes to retain the old school and convert it into 11 condo apartments.
I am very much in favour of this.
However, the developer is also proposing a two-storey Townhouse development on the school lands. There are no Townhouses in this heritage neighbourhood at the moment so, if the development goes ahead, we've got to make sure we get it right.
The developer, whose approach is imaginative, is trying to squeeze as much as possible on to the site.
Height
A block of six Townhouses will front on to Botsford and a block of eight will front on to Church Street.
The two blocks are of different heights.
The completed planning application form, signed by Dan Berholz of 400 Park Ave Inc, says the floor area of the proposed development is
"subject to change during the design process".
The Botsford block will be 6.4 metres high and the Church Street block 8.4 metres high.
A Room with a View - or not
The Church Street block - so much higher than its sister block - will crowd the very important heritage building at 182 Church Street. At its closest point, the block of eight Townhouses on Church Street will be only 3 metres from the heritage building whose occupants will be presented with the view of a solid brick flank wall.(see below right)
To me, this is unacceptable.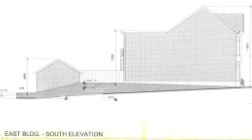 The Townhouses will obscure the view of the fine heritage building at 182 Church Street from Park Avenue and, perhaps, other vantage points.
It is very difficult to visualise what is being proposed. Plans and elevations help but they only go so far. What is needed is a 3D model or computer graphics which allow us to get a better feel for what the developer is trying to do with this important site.
Unique
The developer wants the Council to rezone the land to R4-R - Townhouses. But, so far as I am aware, there is no other Townhouse development in Newmarket with R4-R zoning that comes close to what is being proposed here. Nowhere else is there a Townhouse that abuts a heritage property or, indeed, another built form. If there is, we should be told so we can go and have a look.
I hope our councillors take a serious look at the Townhouse component of the development.
If I ruled the world the eight unit block would be reduced to six to give 182 Church Street more breathing space and to preserve views of this fine old building which is in the first rank, historically and architecturally.
This email address is being protected from spambots. You need JavaScript enabled to view it.
*The meeting is being held in the Council Chamber at 395 Mulock Drive at 7pm.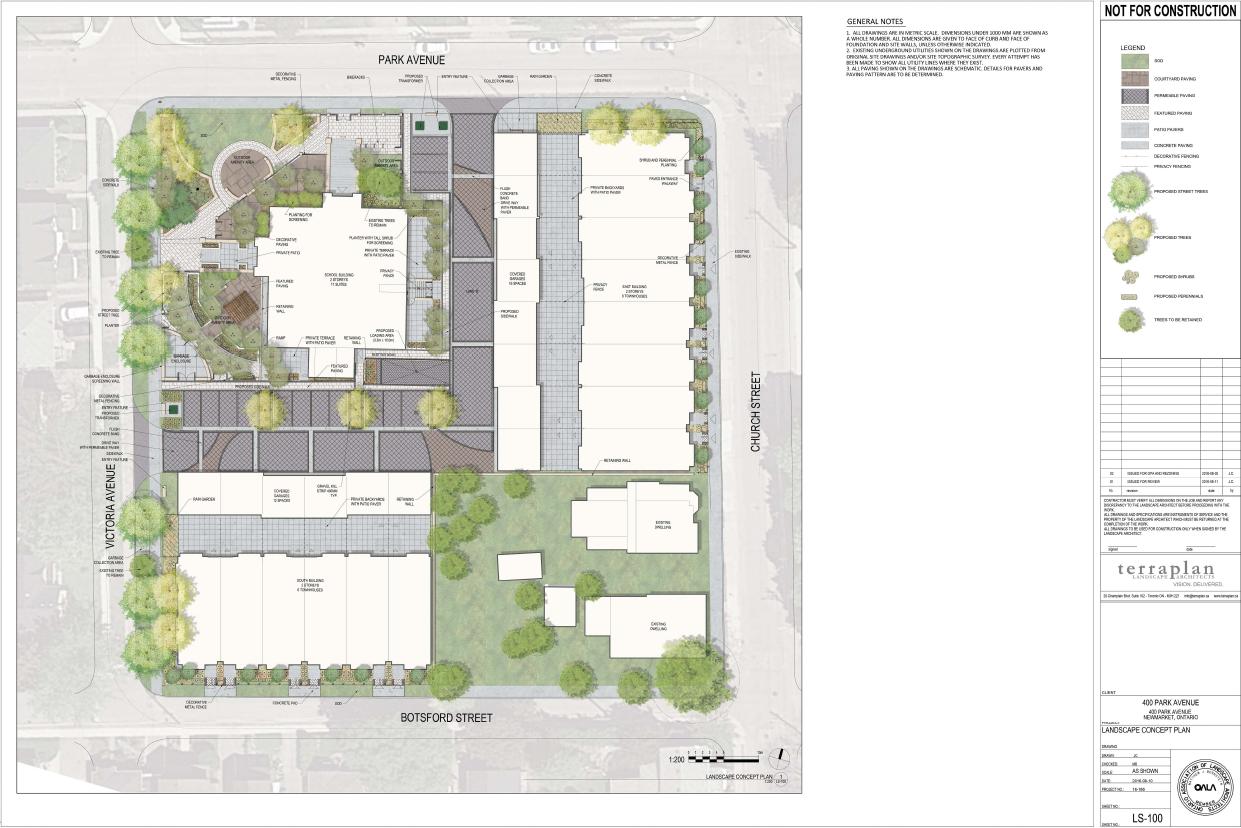 ---