Four people were shot last night in Etobicoke including a one-year-old child, two other children age 5 and 11 and a 23 year old man who had been shot in the legs according to a page 2 report in this morning's Toronto Star.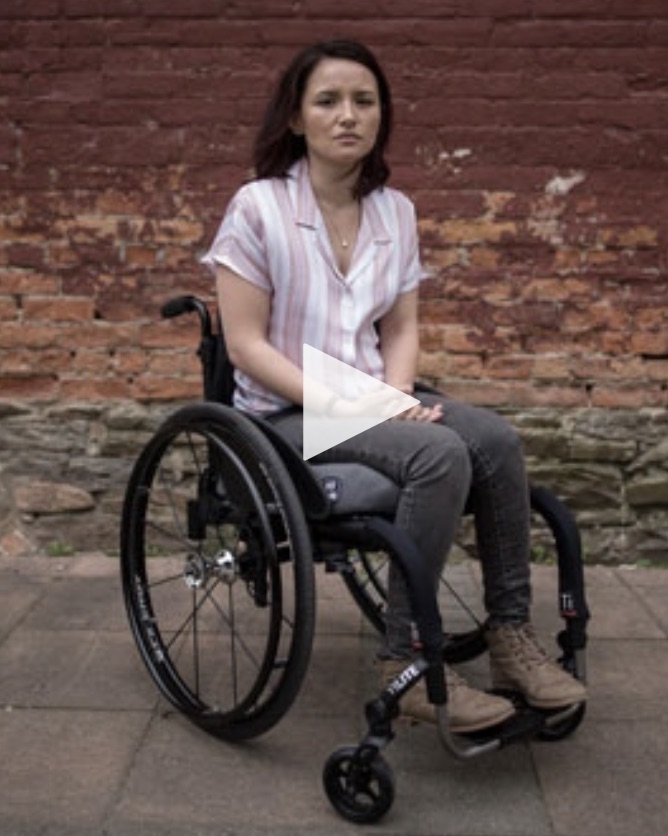 The shooting happened at a child's first birthday party.
One child was in a life-threatening condition and another in serious condition in hospital. The 1-year-old had been "grazed" by a gun shot.
In the old days this would have been front page news but, tragically, this kind of gun violence has become normalised. Politicians who should be outraged, shrug their shoulders.
I wrote to my own Liberal MP, Newmarket-Aurora's Tony Van Bynen, on 22 January 2020 asking him to table Parliamentary questions on gun violence. Astonishingly, Canada doesn't collect statistics on the number of young people under 18 shot and wounded by someone using a handgun nor on the nature of their injuries.
Eighteen months on I am still waiting.
The Liberal Government has, of course, introduced Bill C21 to regulate firearms. But this has been described by Newmarket Mayor, John Taylor, as "highly flawed public policy at best and political downloading at worse".
It could happen here
If the children had been shot and wounded in Newmarket or Aurora rather than Etobicoke Van Bynen would have made a touching and well crafted comment. There would be thoughts and prayers aplenty.
But would he make the case for a handgun ban?
Absolutely not.
On all matters Van Bynen takes his cue from the Prime Minister.
And Trudeau's inaction on banning handguns is political cowardice. Pure and simple.
This email address is being protected from spambots. You need JavaScript enabled to view it.
Photo above right shows Danielle Kane who was left paralysed below the waist in the Danforth shooting.
Update on 21 June 2021: From the Toronto Star: Neighbourhood reeling after brazen daylighlight shootings
Update on 22 June 2021: From the Toronto Star: Bill C21 - All-in against gun violence
Click Read more and read the correspondence.
Talal Dakalbab
Assistant Deputy Minister
Community Safety and Countering Crime Branch
Public Safety Canada
Ottawa K1A 0P8
Ontario
CANADA
27 January 2021
Dear Mr Dakalbab
Thank you so much for your letter of 25 January 2021 which came as an attachment to an email of the same date. I am very grateful.
You tell me the questions in my original correspondence were not included in the correspondence Public Safety Canada received and that if I wished to receive a reply I could resubmit them.
This is very helpful and, yes, I should like a reply if at all possible. I originally put the questions below to my MP, Tony Van Bynen, requesting he table them in Parliament. In the event, he passed them on to Minister Blair but, clearly, they were mislaid somewhere along the way. Here they are:
(1) What estimate the Minister has made of the cost to Municipalities of (a) implementing and maintaining a local ban on handguns or (b) restricting access to handguns?
(2) If the Minister will make it his policy to collect statistics on the number of people who have been left permanently disabled as a result of a handgun assault, specifying in each case the nature of the injury?
(3) How many persons under the age of 18 have been (a) fatally shot and (b) wounded in each of the last 10 years by someone using a handgun?
In your fourth paragraph you talk about polarized views on further handgun restrictions and you say the Government is committed to working with partners from other levels of Government. You tell me further details will be made available at a later date.
Would it be possible to let me know when the Federal Government began discussions with each of the Provinces on the proposal to allow cities and municipalities to restrict or even ban handguns within their own jurisdictions? And what form do these discussions take?
I am very grateful to you for getting back to me. It is much appreciated.
Yours sincerely
Gordon Prentice
__________________________________________________________________
24 March 2021
By email and by Canada Post
Dear Mr Van Bynen
Handgun Ban
You will see from the front page story in today's ERA newspaper that the Mayors of Newmarket and Aurora have both rejected the argument that municipalities should be responsible for bringing in a ban on handguns.
Mayors Taylor and Mrakas both say the local bans as proposed are essentially unworkable:
https://www.thestar.com/local-newmarket/news/2021/03/22/newmarket-mayor-calls-for-national-ban-on-handguns-as-critics-take-aim-at-proposed-legislation.html
A municipal ban would of course require Provincial approval. But what if this is not forthcoming?
Newmarket's Mayor, John Taylor describes Bill C21 as "highly flawed public policy at best and political downloading at worse."
Mayor Mrakas says the proposed legislation "creates a porous patchwork of local bylaws that will do nothing to address the very real tragedy of illegal gun violence in our communities."
At the time of the Federal Election you vowed you would be the voice of Newmarket and Aurora in Ottawa – not the other way around. So what weight, if any, do you give the views of our local Mayors?
Will you seek to intervene in the debates during the passage of Bill C21 to put on the record the views of the Mayors of Newmarket and Aurora even though you clearly disagree with them?
I am copying this to Mayor Taylor and Mayor Mrakas.
Can I ask you to acknowledge receipt of this?
Yours sincerely
Gordon Prentice
__________________________________________________________________
Janice Charette
Clerk of the Privy Council
Privy Council Office
85 Sparks Street
Room 1000
Ottawa, Ontario K1A 0A3
Dear Ms Charette 15 May 2021
Bill C21 and handguns
I am writing to you in your capacity as head of the Federal Public Service.
On 25 January 2021 Mr Talal Dakalbub, the Assistant Deputy Minister of Public Safety Canada, wrote to me in response to earlier correspondence of mine from May 2020 about handguns. I was told that the questions I had posed in that earlier correspondence were, unfortunately, missing but if I wanted answers I should resubmit them.
I did so on 27 January 2021. As I hadn't heard for eight weeks and because Bill C21 was by then before Parliament I wrote again to Mr Dakalbab on 25 March 2021. I asked if he would acknowledge receipt of my letter but did not receive a reply.
On 20 April 2021 I wrote again to Mr Dakalbub by registered mail asking if he had received my letter of 25 March 2021. I enclosed copies of the previous correspondence. Again I did not receive a reply.
I am not entirely sure where to go next. Would it be possible for you to ask Mr Dakalbub to do what he volunteered to do over three months ago and reply to the questions I had raised last year with my MP and sent on to him on 27 January 2021? Copies of my letters and Mr Dakalbub's are enclosed.
Yours sincerely
Gordon Prentice.