It is now over seven months since East Gwillimbury Council asked Metrolinx to consider extending the planned all-day two-way 15 minute train service north from Aurora to the GO Rail station at Green Lane in East Gwillimbury.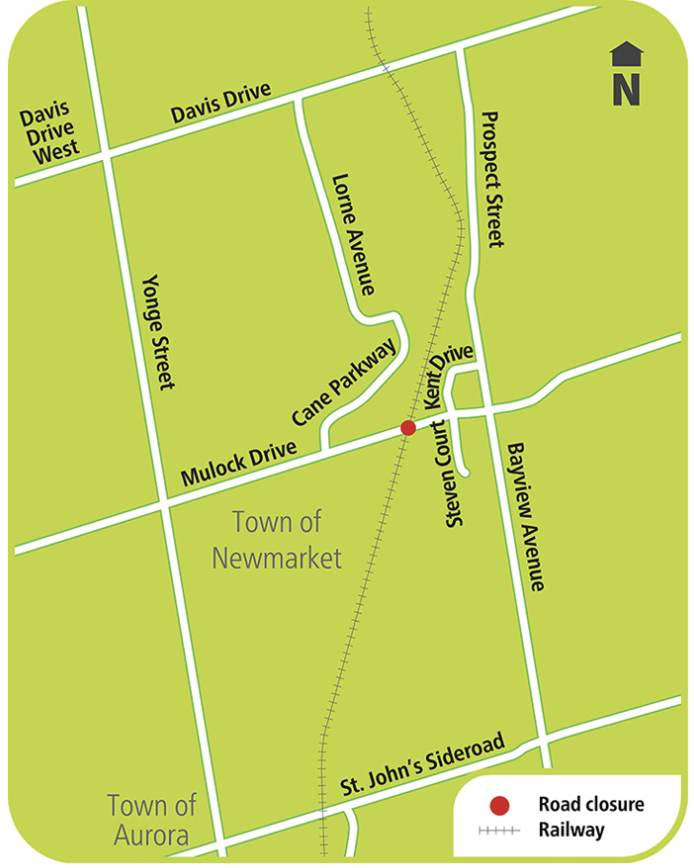 The Town Clerk, Fernando Lamanna, told me on 16 April 2021 they still hadn't heard from Metrolinx. Personally, I consider this a gross discourtesy.
I know Metrolinx has a lot on its plate.
I know we are in the middle of a pandemic but how much effort does it take for someone in Metrolinx to send an email to Mr Lamanna explaining things – or even acknowledging the Town's request?
Metrolinx could have told Mr Lamanna they are not ready to reply in detail. They could say they have no idea how many people will be using the trains post pandemic. People may feel safer in their own vehicles. I don't know. But to say nothing is unconscionable.
Quite separately, Metrolinx tell me they need more time to consider my Freedom of Information request (see below) - possibly until 14 July 2021. It will cost me $185. But, even then, there is no guarantee that I will get the information I am after. Metrolinx remind me they can refuse to disclose information to protect
"the economic and other interests of Ontario".
Why is East Gwillimbury's initiative important to Newmarket?
If East Gwillimbury (whose MPP is Transportation Minister, Caroline Mulroney) gets a 15 minute train service then we, downstream in Newmarket, automatically get one too. That's why we should support our neighbour to the north.
Railway Crossing Improvements
In the meantime, Metrolinx is giving us a "railway crossing improvement" at Mulock Drive - one of the busiest roads in Newmarket.
Mulock Drive at the railway tracks will be closed to traffic from Friday, May 7, 2021 at 9 p.m. to Monday, May 10, 2021 at 5 a.m while they do the work.
Instead, we should be getting grade separation now as plans to redevelop the area around the new Mulock Station take shape.
This email address is being protected from spambots. You need JavaScript enabled to view it.
Freedom of Information request to Metrolinx of 25 March 2021: All records (includes internal file notes, notes of meetings, emails or other electronic records) relating to the resolution of East Gwillimbury Council on 22 September 2020 (on the Joint Community Infrastructure & Environmental Services and Development Services Report CIES2020-22), which was forwarded to Metrolinx by the Town Clerk and calls on it to give consideration to: (a) advancing a second Implementation Phase of the GO Expansion Program to extend all-day, two- way, 15-minute service to East Gwillimbury GO Station, and (b) prioritizing the existing Green Lane at-grade rail crossing for grade separation. Time period of the records is 2020/09/23 – 2021/03/20.